Sunset PTO's Fun Run fundraiser was a success and they exceeded their goal! The challenge to our students was that if our goal was exceeded Mr. McCarten will kiss a pig. Please meet Miss Bobby Sue. She is no ordinary pig, she is a Dark Cross and the 2023 Park County 4H Heavy Weight Grand Champion AND the Grand Champion Ultrasound, which is a way muscle vs. fat is measured. She loves bully rubs, snacks, and naps. Two good sports right there!

Calling all Sunset 5th graders, if you are interested in programming the smallest possible robot, 5th Grade Ozobots after school program is for you! Read below for more information.
https://5il.co/2588o

Sunset Families, The homecoming parade is on Friday, September 22nd at 2:30. In recent years, elementary schools have had a float with our students walking in the parade. We will NOT be doing that this year. We encourage our families to take their children to watch the parade as spectators. This gives our elementary students an opportunity to observe the homecoming parade and learn what it's all about. Dismissal on Friday will follow the normal Friday schedule. Go Broncs and Fillies! Jay McCarten, M.Ed. Principal, Sunset Elementary School



Check out the Fun Run schedule for this Friday, September 15!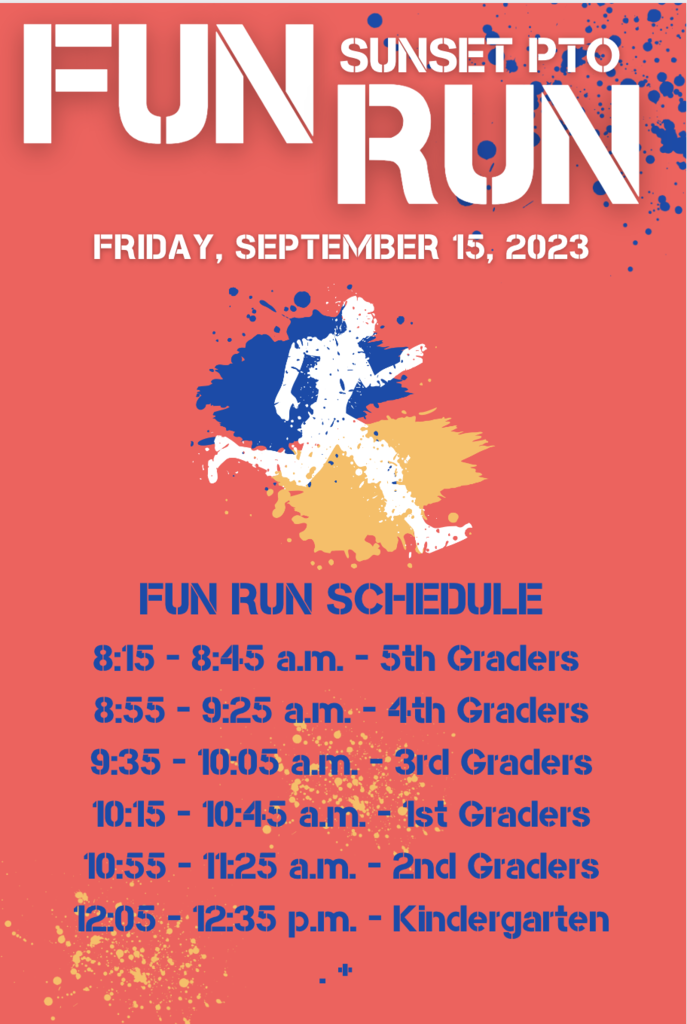 Sunset Student Council is joining with Cody High School to celebrate Homecoming later this month. In the spirit of the week we are dressing with the theme Road Trip Homecoming!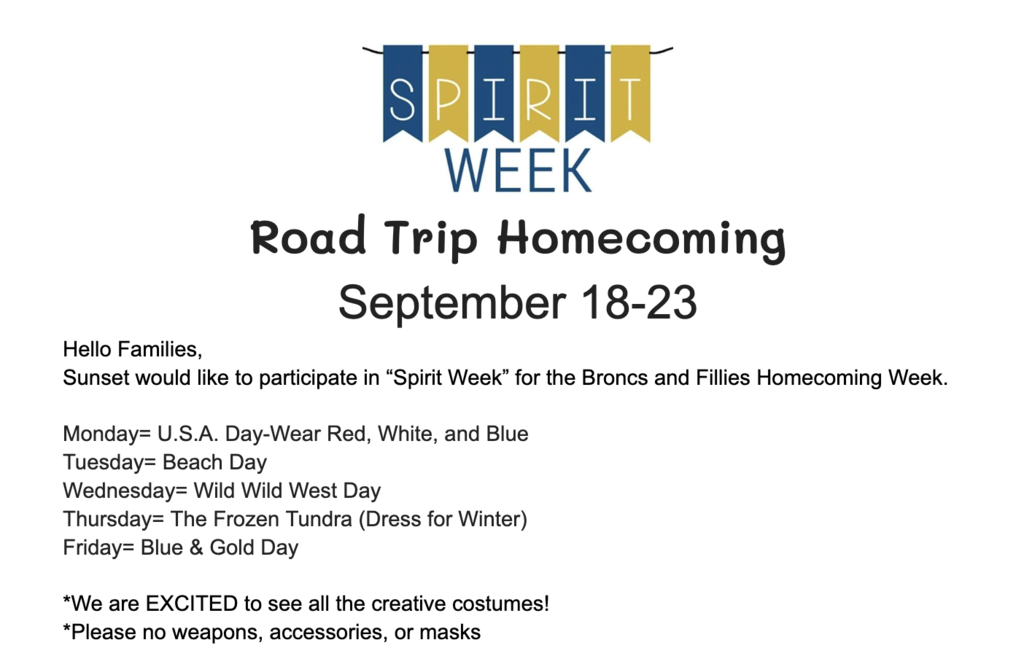 Please join us for the Sunset PTO meeting this Tuesday!


WDE NAMES JOHN CORBIN 2024 WYOMING TEACHER OF THE YEAR CHEYENNE John Corbin, a high school social studies teacher at Cody High School, has been named the 2024 Wyoming Teacher of the Year in a surprise assembly. Corbin, a Wyoming educator for 15 years, is a strong advocate for civics education. He believes that all students should have the opportunity to learn about the history and government of their country. "John Corbin is an outstanding educator who truly prioritizes civic engagement and preparing students to be good future American citizens," said Megan Degenfelder, State Superintendent of Public Instruction. "John's work instills in students a patriotic appreciation for our system of government and a sense of obligation to participate, to sacrifice for the future of their community and democracy, something we need now more than ever." As Wyoming Teacher of the Year, Corbin will represent the teaching profession in Wyoming and be a spokesperson for education. He will also attend state and national education events and conferences. In addition, he will be a liaison between the teaching community, the Wyoming Legislature, the Wyoming Department of Education, districts, and communities.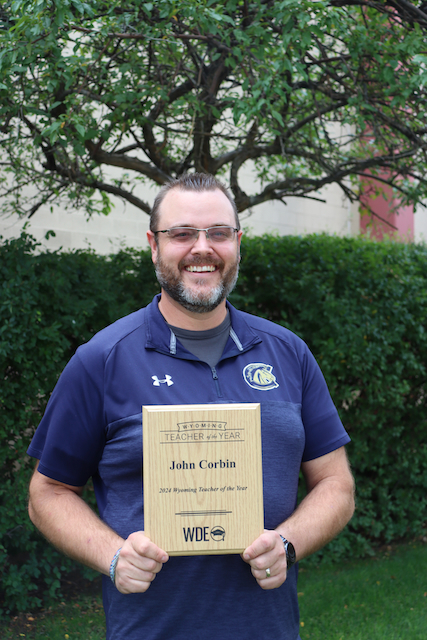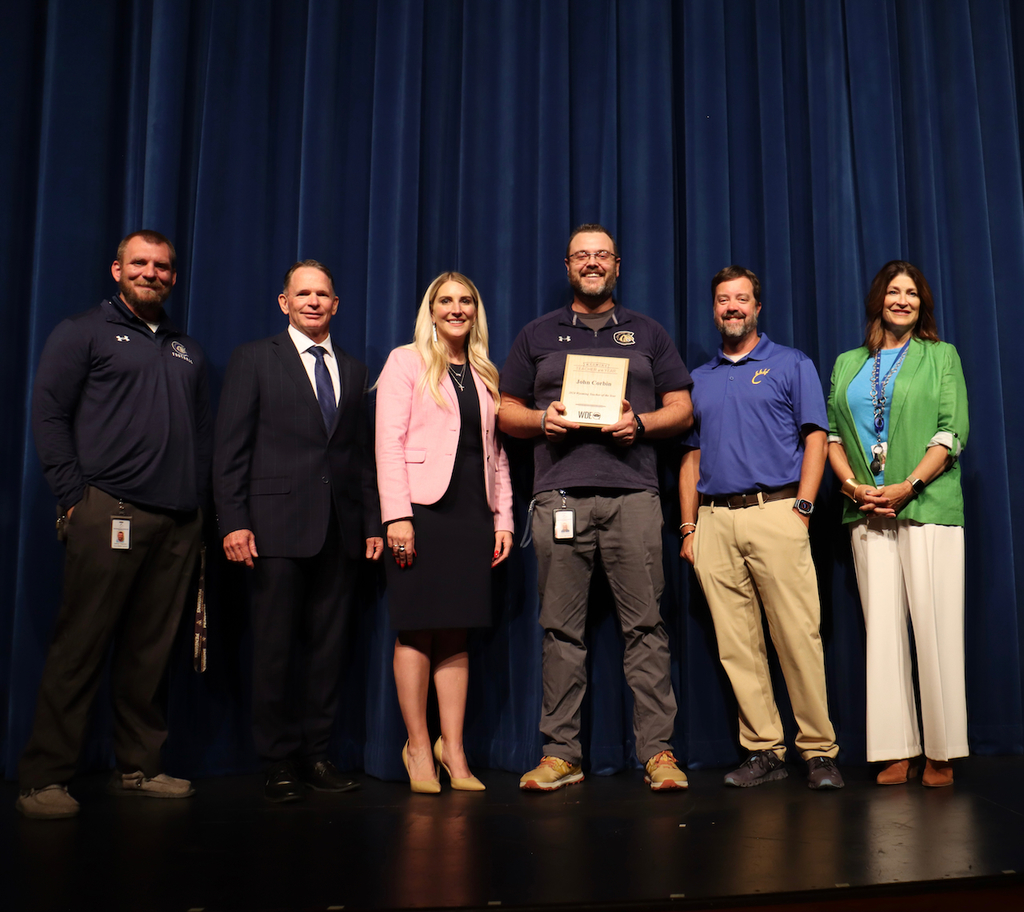 The Sunset PTO Fun Run is coming up!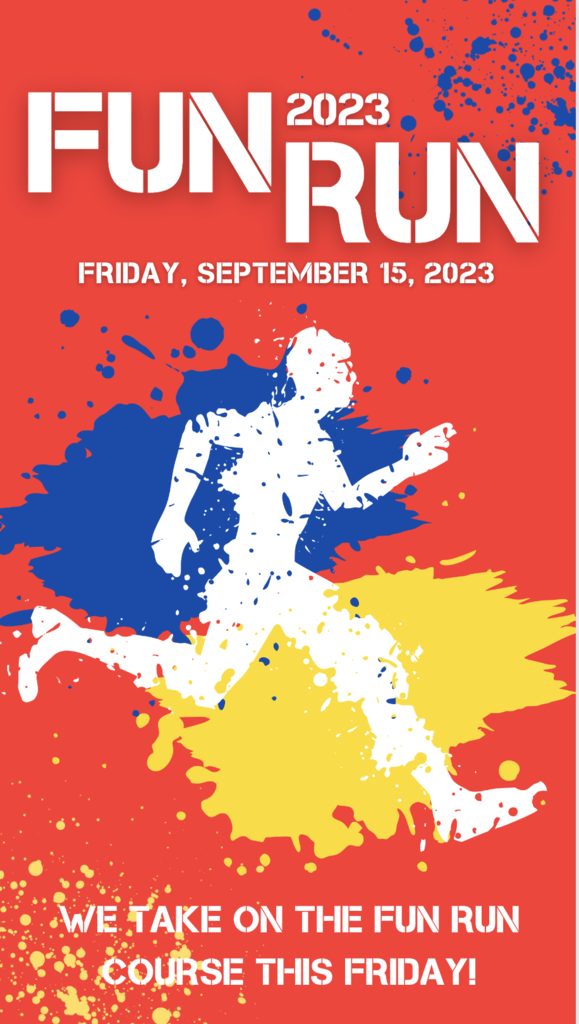 The deadline for returning Summer Reading Bingo sheets and Summer Reading workbooks is fast approaching! Students who wish to participate in "The Donut 🍩 Forget to Read" Celebration with Mr. McCarten this Friday morning, need to turn in their sheets by Thursday, September 7! Don't be left holding the "donut hole" !! Return those sheets and books!

School pictures, Wednesday, September 6! Packets with order forms, will be sent home a couple of weeks after school pictures are taken.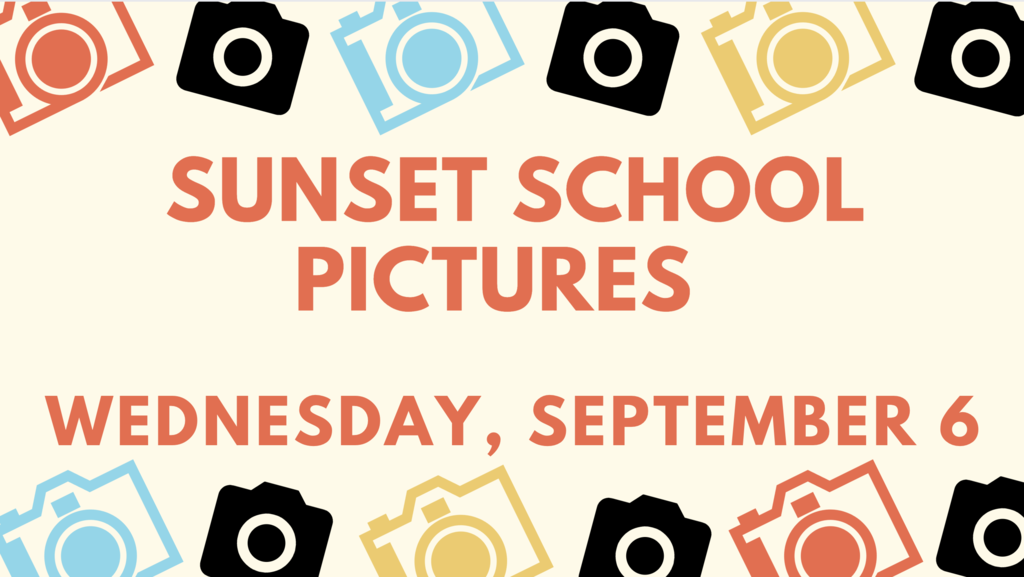 Sunset families, the 2023-2024 Elementary Handbook is available. Keep this handy as a reference to our policies and procedures! take a moment
https://5il.co/234qf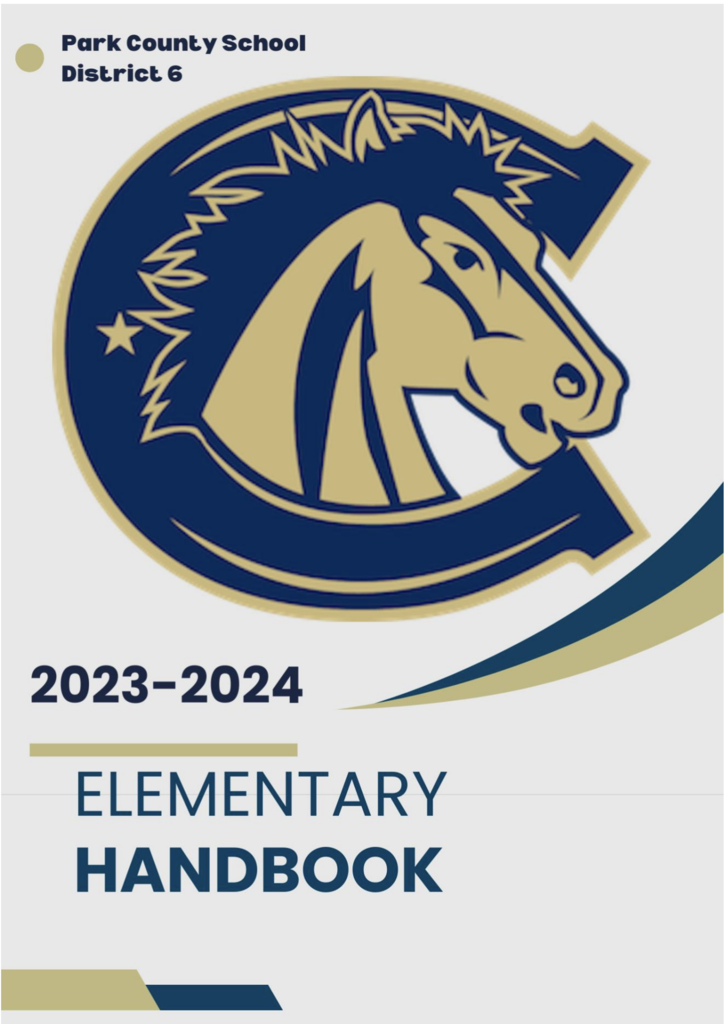 Sunset families there is no school Monday, September 4!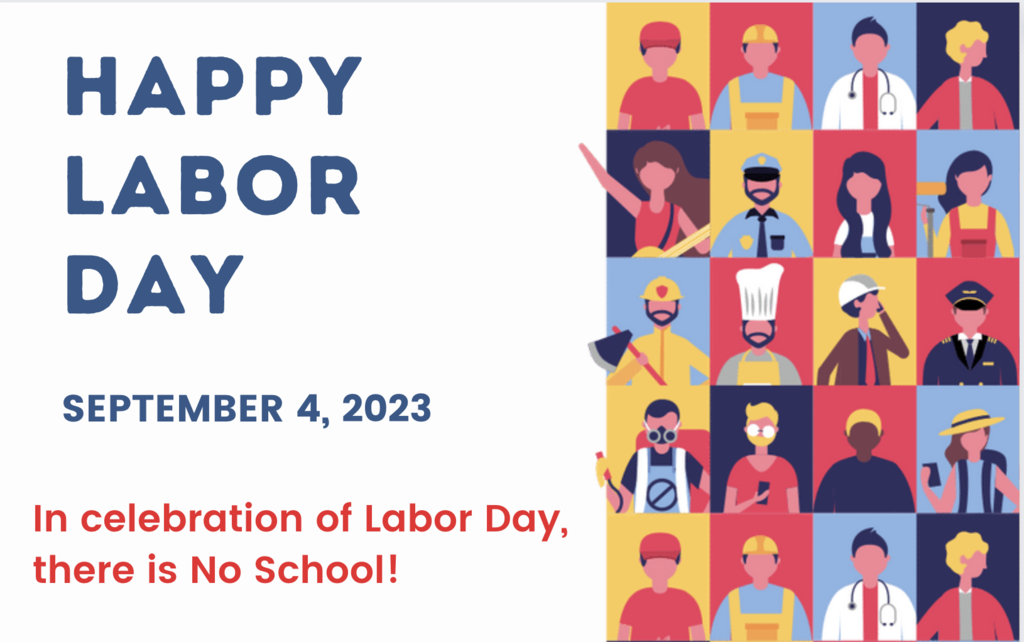 If your student goes to Boys & Girls Club after school please note their upcoming closure. Call Sunset's front office and let us know their after school plan.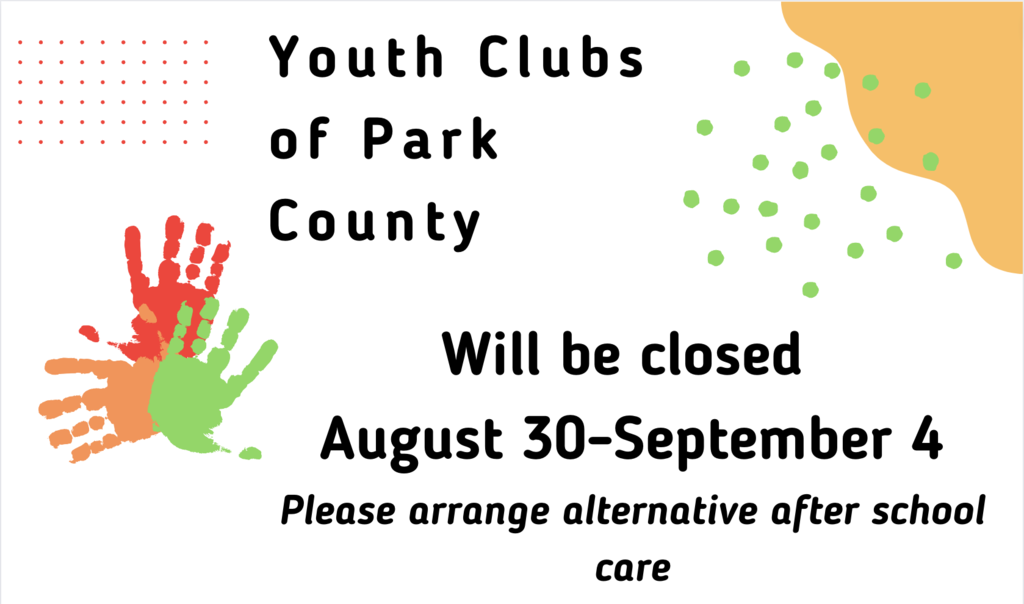 Please take a few minutes to read an important essage from Park 6 Superintendent Vernon Orndorff.
https://5il.co/22xg4



Looking forward to the 1st day of the 2023-2024 school year!

Sunset families, please make sure your returning students are registered by August 14!