Come and join the Park School District 6 team!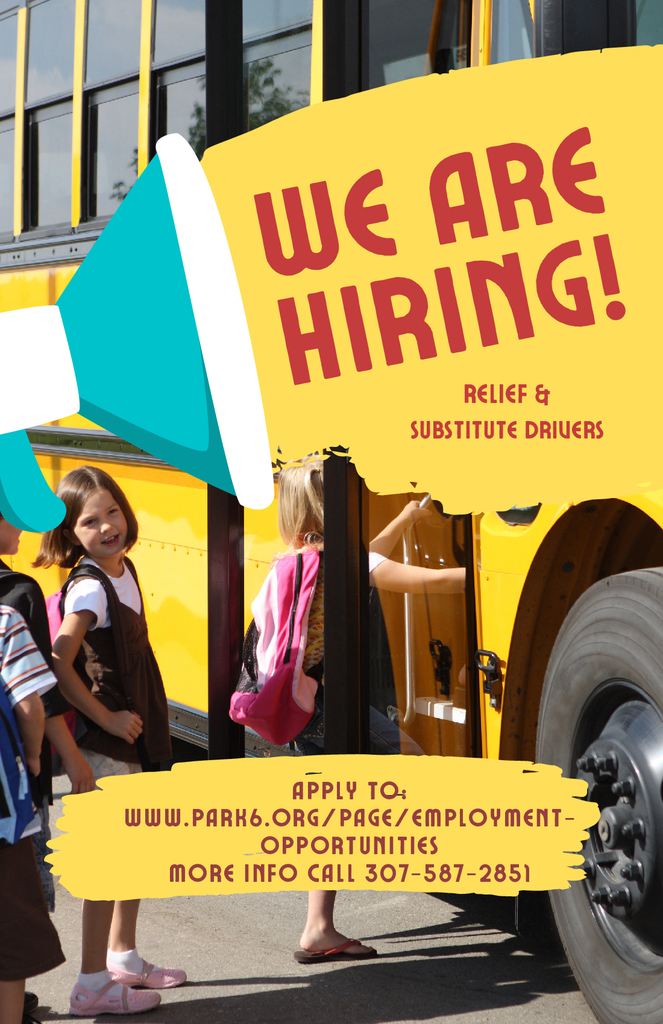 Hello Parents & Guardians, Next Wednesday, January 12th from 5:30-6:30 p.m. Dr. Jonathan Brendefur will be holding an informational meeting for parents to share the foundation of the Developing Mathematical Thinking instructional approach. You may join us in person at the Park 6 District Office or via Zoom using this link
https://us06web.zoom.us/j/87856958790
This will be the first in a series of DMTI meetings for parents. Have a wonderful weekend.

Sunset families check out the Performing Arts Club for Sunset students beginning in January!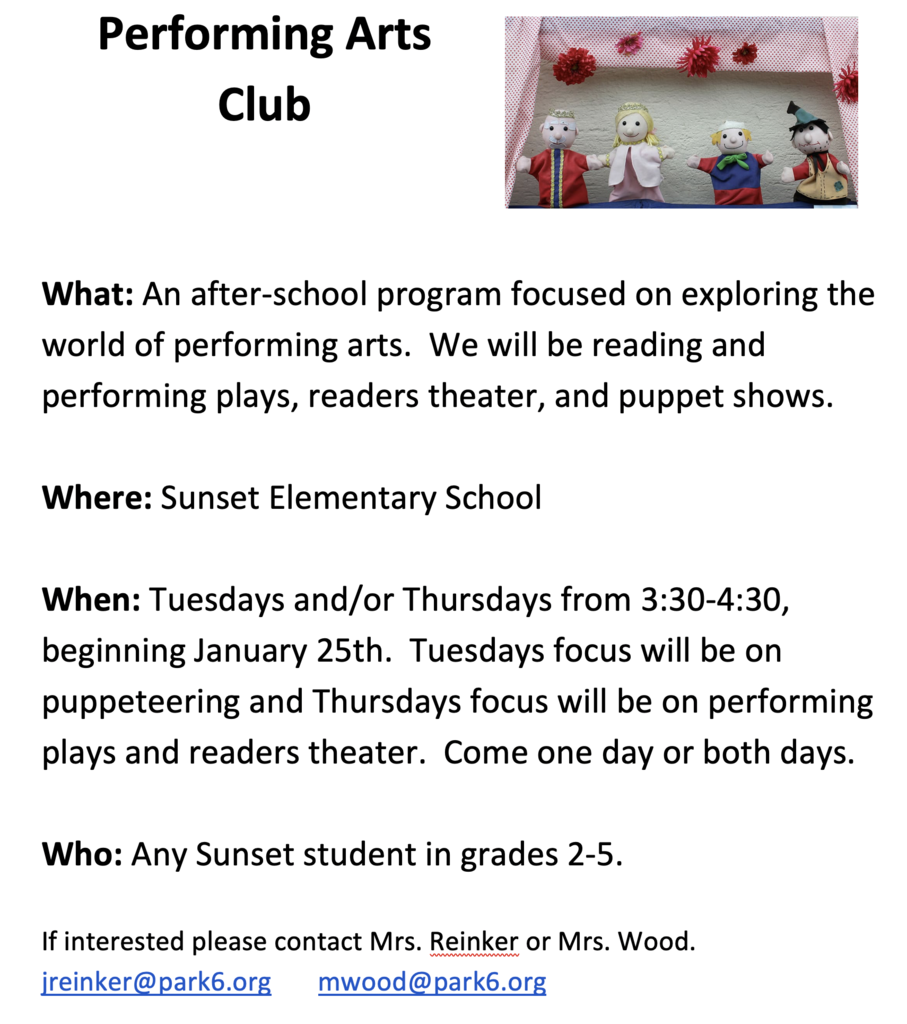 "Gnome matter" what you do over the holidays, have a Merry Christmas and a Happy New Year from Sunset School!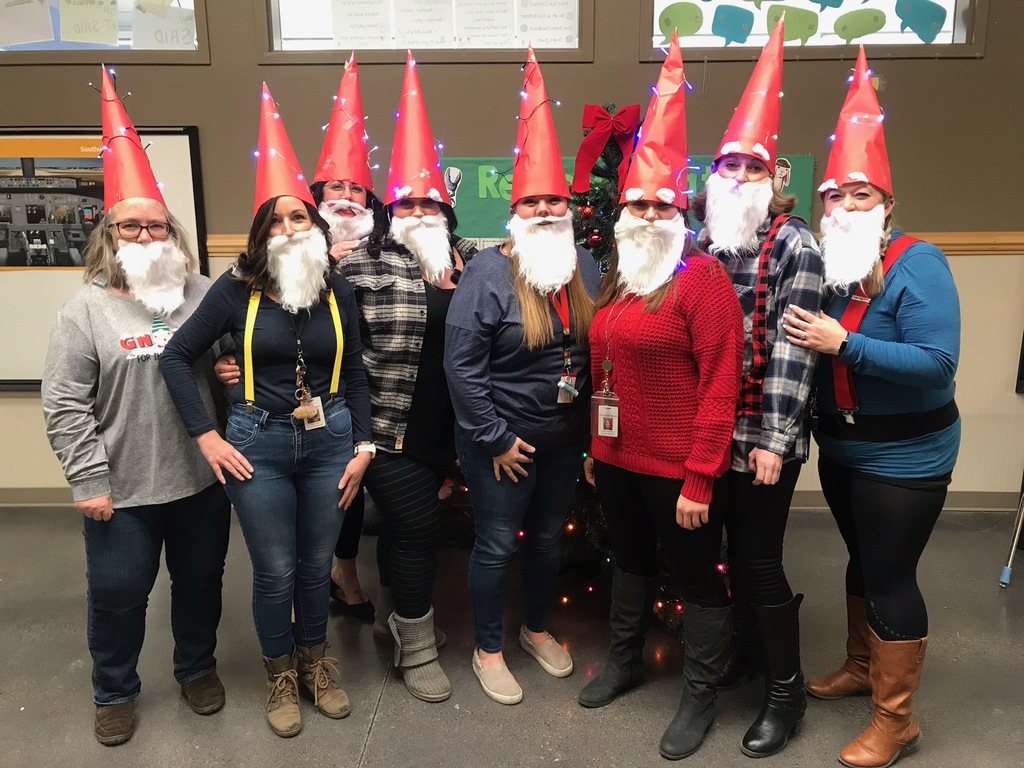 The Rec Center is offering free swimming lessons to 3rd graders beginning in January! Please review the attachment below.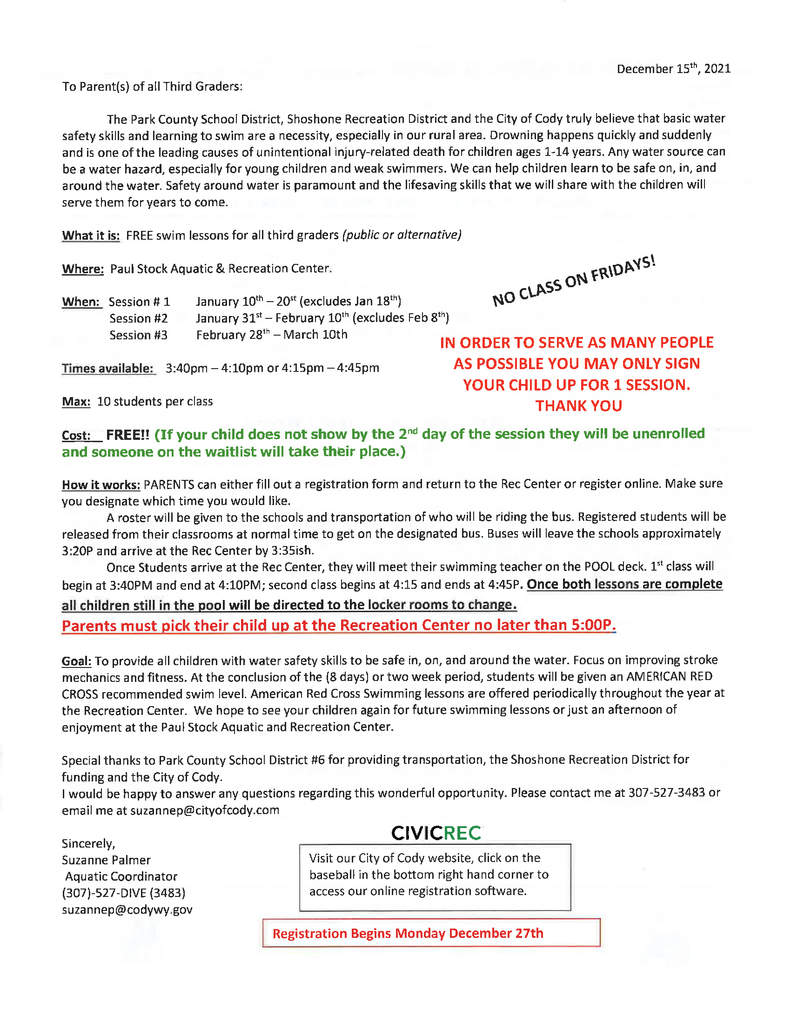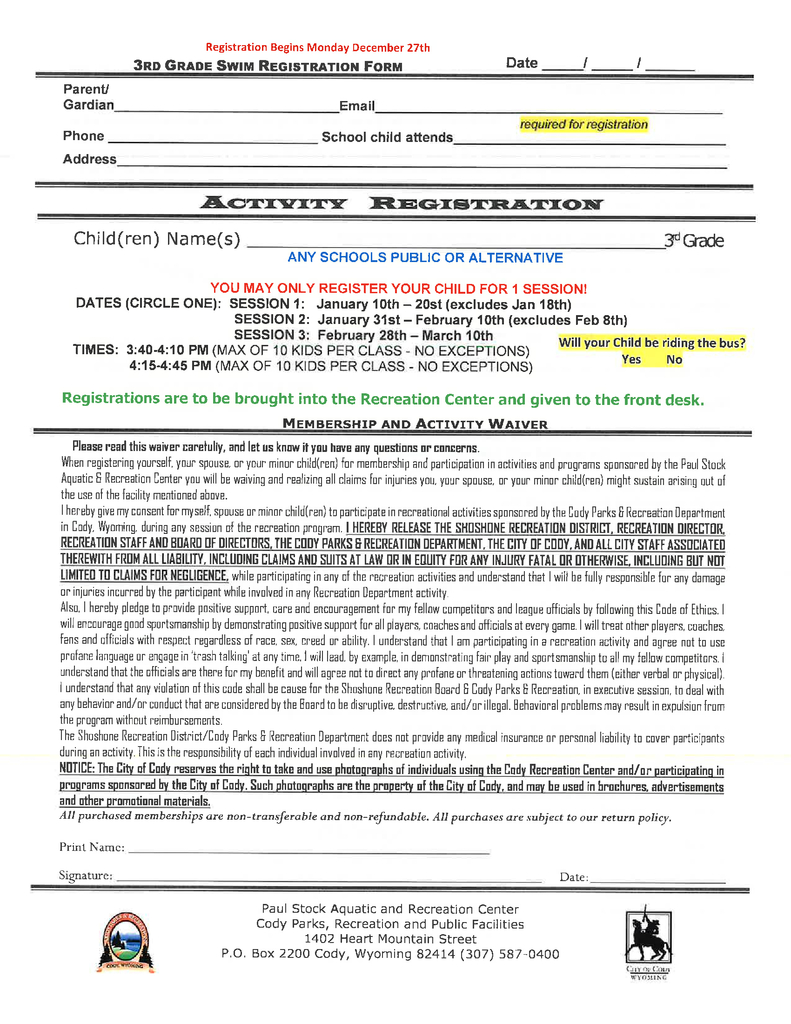 Sunset families, check out our new after school art club for Sunset students beginning in January!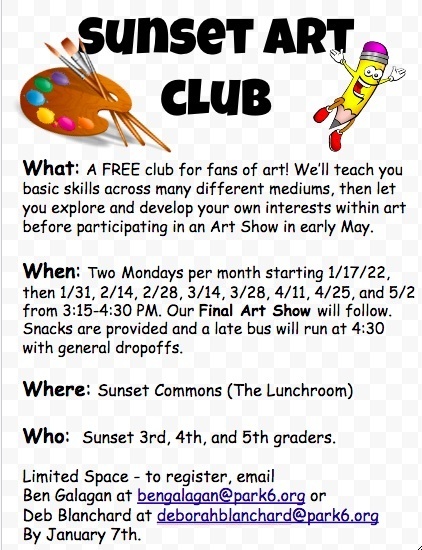 Come join our PTO at the Tuesday, December 21 meeting, 3:30 p.m. in the Sunset Library!

Just a reminder that there is no school Thursday, December 23, through Monday, January 3 for Christmas break. Wednesday, December 22. school lets out at 1:35 p..m.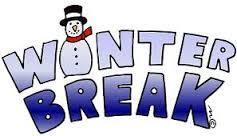 Sunset is celebrating Christmas! Our school is decorated and the holiday spirit is everywhere. Our student council is sponsoring the 8 Days of Christmas, read below for more information.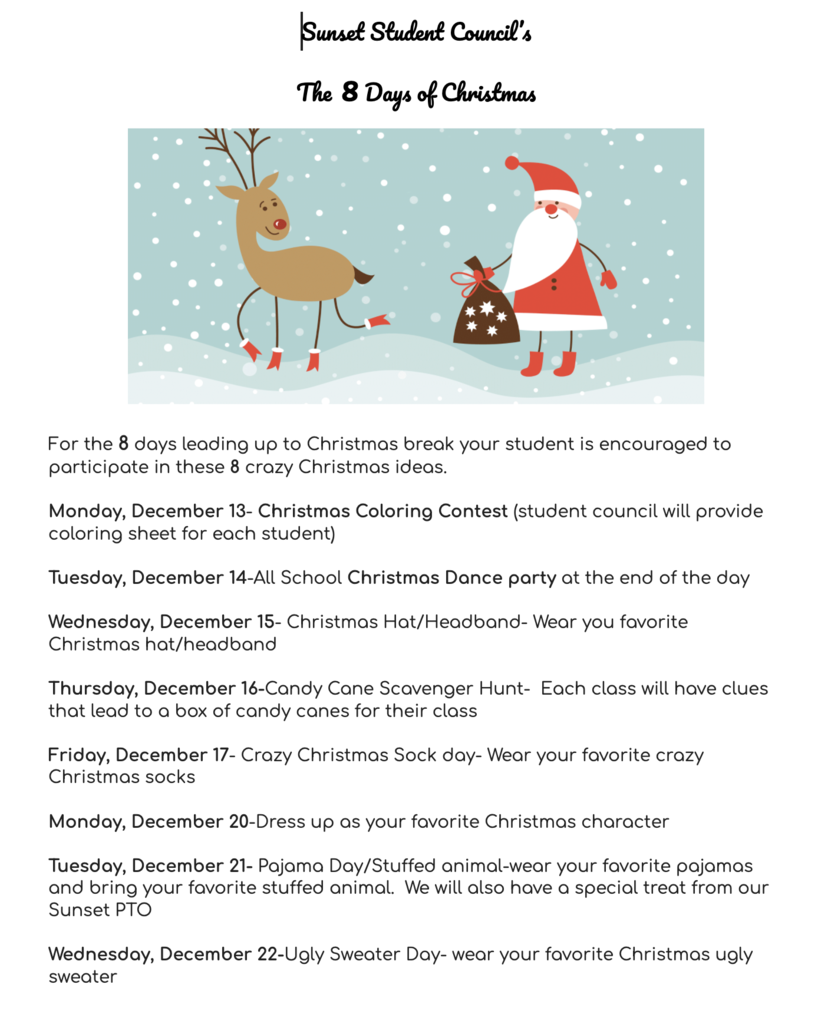 Sunset School supports our community each December with a food drive for our local Cody Cupboard. From December 1 through 14 we are collecting canned goods, such as corn, green beans, peas, and pork and beans. But a variety of donations are appreciated! This is a competition between the different hallways! Mr. McCarten will read to the winning classes!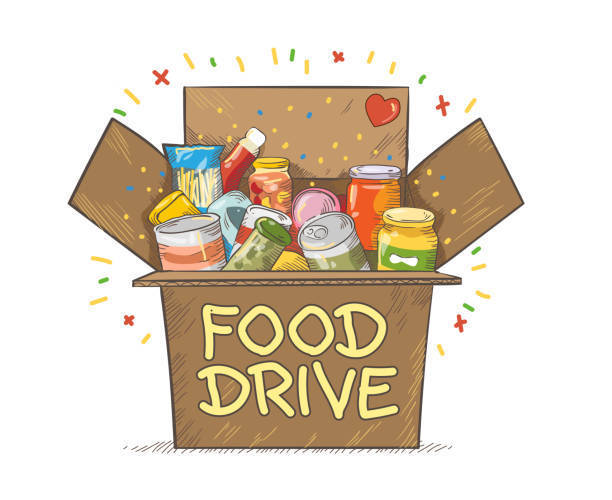 We are challenged by our friends at Livingston School to a Reading Snowball Fight! Students can begin turning in snowballs to their school library on Monday, Nov. 29. The elementary school with the most "snowballs" by December 17 will win bragging rights as the "reading-est" school, and get to Display the Trophy! Students can create their "snowballs" by cutting circles out of scrap paper and then "filling" them with their name, the title and author of the book they read, and something "cool" about the book. Chapter book readers can create a snowball for each 50 pages they read. Snowballs should be flat circles that we can hang on the wall to display the books the students are reading. This year every student (and teacher) in a class can count the books that are read aloud. Listening to an audio book also counts.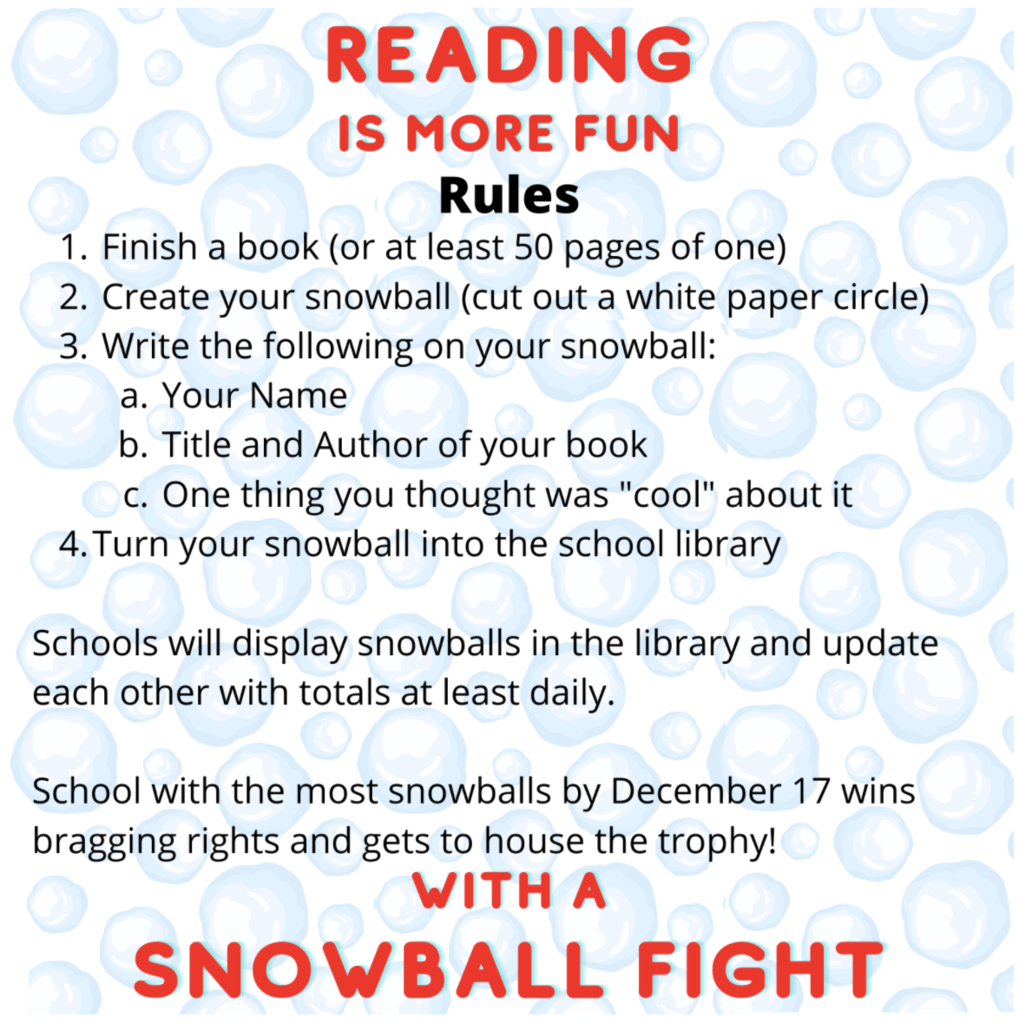 Happy Thanksgiving from Sunset School! Here's hoping you don't have to arm wrestle for that last turkey leg or piece of pie!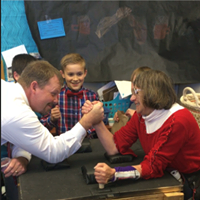 Thanksgiving break is coming up and there is no school from Wednesday, November 24, through Friday, November 26.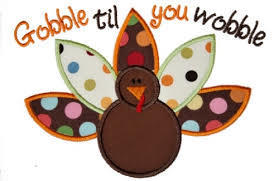 Yay Sunset 4th and 5th graders!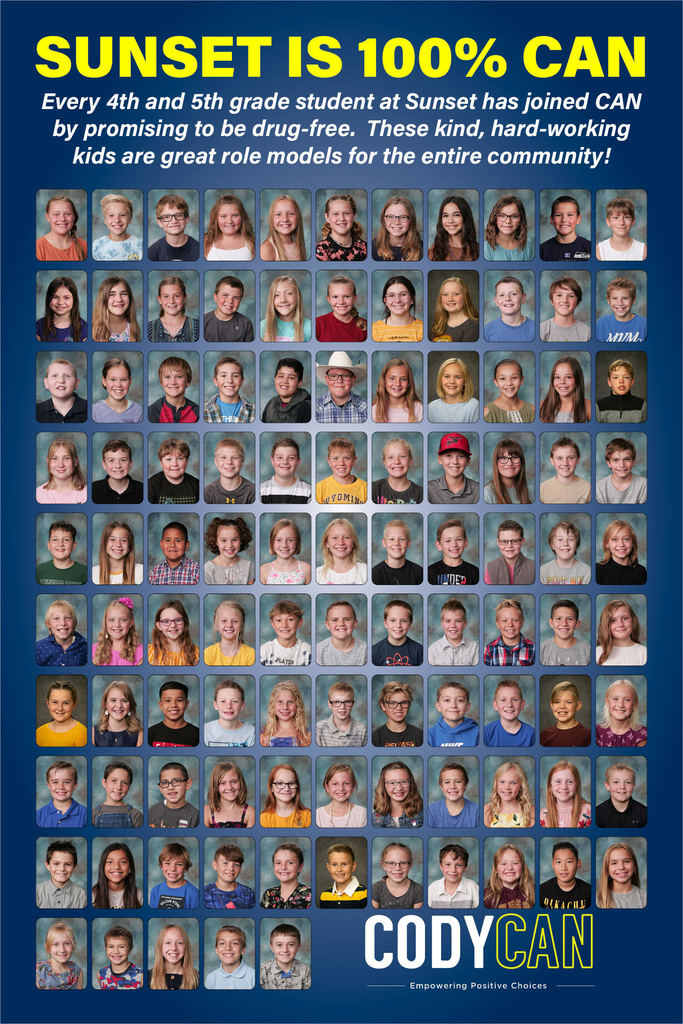 Join us at our monthly PTO meeting, Tuesday, November 16, 3:30 pm in the Sunset Library!


Bronc Football Meet and Greet!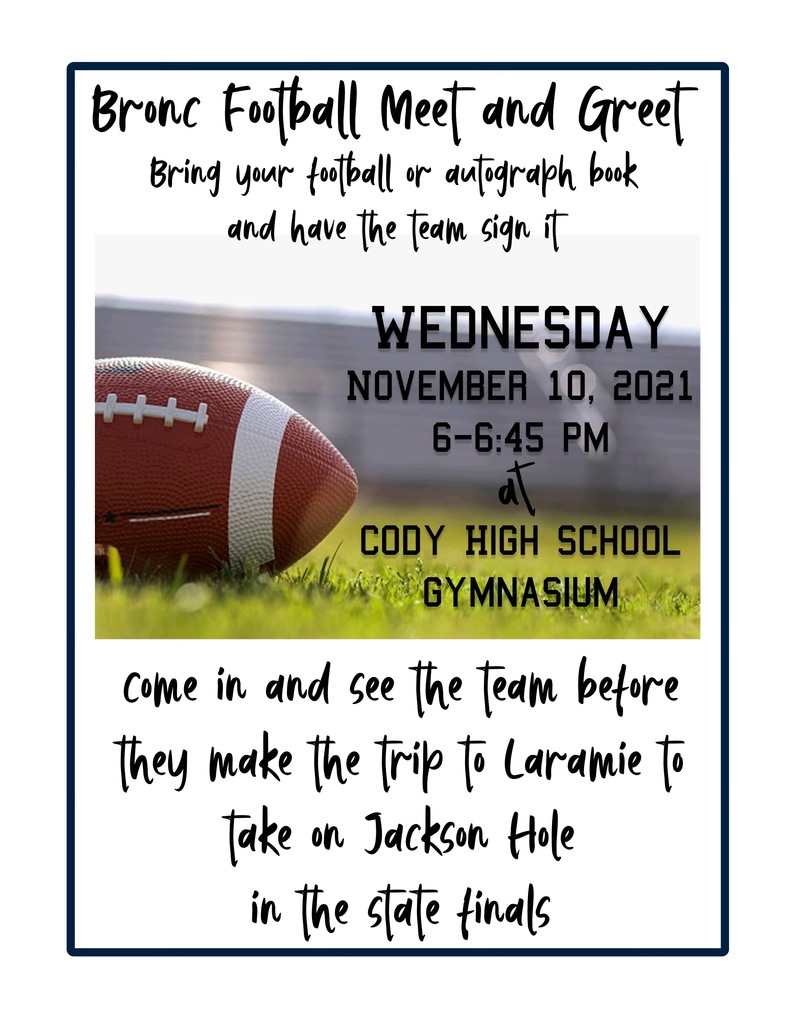 Just a reminder that the Rec Center is closed all day on Thursday, November 11.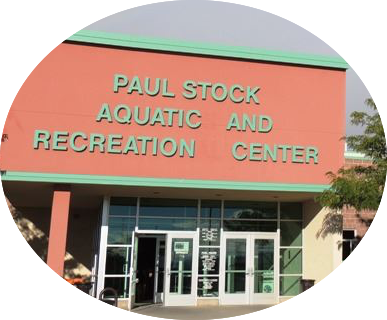 The Park County Public Library s closed all day on Tuesday, November 2 and all day Thursday, November 11.


Sunset families, just a reminder there is no school Monday, November 1!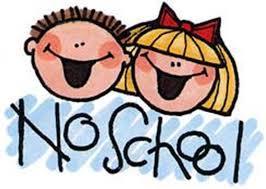 Just a reminder that Parent Teacher Conferences are this Tuesday, October 26, and Thursday, October 28. Sunset families received a meeting time for their student. This is an important event for your students, please try to keep your meeting time. We look forward to seeing you!